Costello Competition
Congratulations to the 2017 winner of the 4th Annual Costello Competition, Benjamin Yee-Paulson
The winning composition will be premiered at the Curtis Institute of Music in Field Concert Hall on April 30th at 3:00 pm.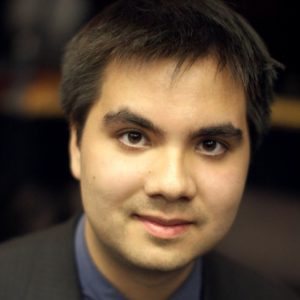 Benjamin Yee-Paulson (b. 1994) is an American composer internationally recognized for his orchestral, chamber, vocal, and piano music. His music has been premiered at many venues including Carnegie Hall, Jordan Hall, Harvard University, Warwick Castle in England, La Schola Cantorum in Paris, and the world opening of Microsoft's flagship store. He is a six-time finalist in the national Morton Gould Young Composer Competition, run by the American Society of Composers, Authors, and Publishers. He twice received the Emerging Composer award from the national Tribeca New Music Festival, and third and fourth place from the Pikes Peak Young Composers national competition. He received second place/runner-up status in the international Future Blend Project competition, and is the winner of the national Lyra Society's Composition Competition.
Yee-Paulson is a student of Kati Agócs. Previous instructions include Justin Dello Joio, Phillip Lasser, David Conte, and Rodney Lister. Master classes include Michael Gandolfi, Samuel Adler, and the late Sir Peter Maxwell Davies. Yee-Paulson attended the European American Musical Alliance in 2013 and 2014, an international composition program in Paris. Yee-Paulson was a member of the New York Youth Symphony's Composition Program, leading to several premieres by NYYS instrumentalists. Other premieres occurred at the 2015 Bard Conductor's Institute, and the 2016 Atlantic Music Festival. His recent commissions are from the Denver Central Presbyterian Chorus, and the 2017 Zodiac Music Festival.
Yee-Paulson has a Bachelors of Music from New York University, where over thirty of his compositions were premiered in concert. He is in New England Conservatory's Masters of Music program.
For more information, visit his website at benyeepaulsonmusic.com
 The Lyra Society Announces the 4th Annual
Costello Competition for Composition for 2016-2017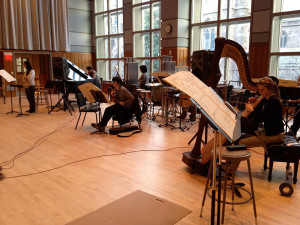 The Lyra Society, established in 2004, was created to increase awareness of the harp as a major solo instrument, expand the harp repertoire by commissioning gifted composers, educate young harpists, and enrich the lives of students.  To select the recipient of the Costello Commission, the Lyra Society is hosting a 4th Annual two-stage composition competition. The winner will receive a $1,000.00 cash prize along with a premiere in the Curtis Field Concert Hall. Each of the three finalists will receive publication by *Fatrock Ink Music Publishers. This competition is open to U.S. citizens currently studying at a university.
JUDGES:
Dr. David Ludwig-Dean of Artistic Programs and Composition Faculty, Curtis Institute of Music.

Elizabeth Hainen-Principal Harp, The Philadelphia Orchestra and Director of the Lyra Society.

Michael Djupstrom – Prize winning composer and Musical Studies Faculty, Curtis Institute of Music
FIRST STAGE:
Interested composers please submit the following:
Samples (with accompanying audio files and PDFs of the score) of no more than two 3-5 minute excerpts from two solo or chamber works. At least one excerpt with an example of harp writing is strongly encouraged.
Deadline for submission is November 15th, 2016.
Please see attached guidelines for important submission details.
SECOND STAGE:
Three finalists will each write a solo piece for harp. Composers will be encouraged to work with a harpist from their school in order to field some of the difficult questions of writing for harp. Then, Elizabeth White Clark (Co-director of the competition) will review the piece before the final submission.
*The piece must be 8-10 minutes in duration.
*Deadline for submission will be March 15th, 2017. Winner will be announced by April 1st.
The goal of this competition is to encourage the creation of new music featuring harp that is well-written for the instrument. Composers competing in the second stage will receive additional one-on-one instruction from harpist Elizabeth White Clark to learn how to write more effectively for the harp.   The prize will be awarded at the premiere recital which will be held in the Spring of 2017 at the Curtis Field Concert Hall.
For Questions, please email Elizabeth White Clark at elizabeth.white.clark@gmail.com
Congratulations to the 2016 winner of the 3rd Annual Costello Competition, Matthias McIntire
The winning composition,'The Night is Full of Dark Imaginings' will be premiered at the Curtis Institute of Music in Field Concert Hall on April 24th at 3:00 pm.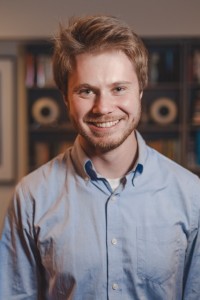 Matthias McIntire is a composer, violinist, violist, and music educator active across a broad spectrum of contexts and styles. Matthias is in his first year as a DMA candidate in composition at the University of Toronto under the guidance of Christos Hatzis. This year he was selected as Composer-in Residence for the University of Toronto Chamber Orchestra, and was named the winner of the Lyra Society's Costello Competition for Composition. Equally comfortable in his roles as composer and performer, in both classical and improvised music settings, Matthias has established a varied career that keeps him on his toes.
For two years, he was a member of the Real Vocal String Quartet as violist, vocalist, and composer. With RVSQ he toured extensively across America, performing and leading masterclasses in improvisation, composition, and contemporary string playing at such institutions as Scripps College, Eastern Illinois University, and the Longy School of Music of Bard College. Additionally, this past year he recorded a CD with RVSQ, to be released this March, called "Slacker Ridge" which features his work as a violist and vocalist, as well as composer.
Matthias has received commissions from the U of T Chamber Orchestra, San Francisco's conductorless chamber orchestra One Found Sound, The View from Bernal Hill, Vocallective, Real Vocal String Quartet, The Guerrilla Composers Guild, Phonochrome, Andres Vera (cellist of Quartet San Francisco), and many more. This coming year he looks forward to commissions from innovative contemporary dance choreographer Angela Blumberg, The One Found Sound Wind Quintet, and Toronto concert series Pocket Concerts. During the summer of 2013 he was selected to attend the composition program at the Bowdoin International Music Festival where he studied with Derek Bermel, Kenneth Hesketh, Arlene Sierra, and Andreia Pinto-Correia. He has also studied privately with composers David Garner, Jonathan Berger, and Allaudin Mathieu.
In May 2015, Matthias performed as guest second violinist with the St. Lawrence String Quartet for a TedX Stanford talk on the concepts of surprise and expectation in the music of Haydn. He has also performed with Paul Kantor, David Hetherington, Steven Dann, Livia Sohn, and members of the Miro Quartet. As a participant of the 2012 Banf International Workshop in Jazz and Creative Music he worked work closely and performed with artists such as Dave Douglas, Vijay Iyer, Okkyung Lee, and Aoife O'Donovan.
Matthias has received numerous awards for his work. Most recently, he was the recipient of a grant from The San Francisco Friends of Chamber Music for his work with RVSQ. He was also the 2012 winner of the Avanti Award for artists demonstrating excellence in their field.