Upcoming Events
12th Annual Benefit Concert "Hilary Hahn Performs!"
Sunday 6 PM, May 21st, 2017
Center for Architecture and Design
1218 Arch Street, Philadelphia, PA 19107

Questions? Please email info@lyrasociety.org
The Lyra Society presents: HILARY HAHN
Three-time Grammy Award-winning violinist Hilary Hahn is renowned for her virtuosity, expansive interpretations, and creative programming. Her dynamic approach to music-making and her commitment to sharing her musical experiences with a broad global community have made her a fan favorite.
Hahn's distinct stylistic choices honor the traditional violin literature while delving into the unexpected. Since last season, in recital tours across the United States, Europe, and Japan, Hahn has been premiering six new partitas for solo violin by composer Antón García Abril. The works are Hahn's first commissioning project for solo violin and her first commission of a set of works from a single composer. "In 27 Pieces: the Hilary Hahn Encores" is Hahn's multi-year commissioning project, started in 2011, to revitalize the duo encore genre. Hahn's album of those encores won a Grammy for Best Chamber Music/ Small Ensemble Performance in 2015, and the print edition of the complete sheet music will be released by Boosey & Hawkes. Complete with Hahn's fingerings, bowings, and performance notes, the sheet music will ensure that the encores become part of the active violin repertoire. A special vinyl edition of the recording will also be released.
Hahn's 2015-16 artist residency at Vienna's Konzerthaus featured her performing Mozart with the Camerata Salzburg, Dvořák with the Vienna Symphony, and Vieuxtemps with the Vienna Philharmonic, plus a solo recital. As part of her residency Hahn piloted free – and sometimes surprise – concerts for parents with infants, a knitting circle, and a community dance workshop as the live music for their end-of-year performance. The 2016-17 season will see Hahn in residence with both the Seattle Symphony and the Orchestre National de Lyon. In conjunction with her performances with those orchestras and her recitals in Seattle and Lyon, Hahn will create outreach activities customized to each city. She will also continue her free community-oriented concerts, encouraging music lovers to combine live performance with their interests outside the concert hall. Other activities in the 2016-17 season include European concerto tours with the Czech Philharmonic, the Orchestre Philharmonique de Radio France, and the Orchestre National de Lyon; appearances with the Cincinnati, Detroit, Indianapolis, and National Symphony Orchestras, the London Philharmonic Orchestra, the Frankfurt Radio and Swedish Radio Symphony Orchestras, and the Spanish National Orchestra; and recital tours with pianist Robert Levin throughout North America and Europe.
Hahn took her first violin lessons in the Suzuki program of the Peabody Institute in her hometown of Baltimore at the age of three, and at five she began lessons with Klara Berkovich, who had just emigrated from St. Petersburg. At ten, Hahn was admitted to the Curtis Institute of Music in Philadelphia to study with Jascha Brodsky, a former pupil of Eugène Ysaÿe and Efrem Zimbalist. Hahn completed her university requirements at sixteen, having already made her solo debuts with the Baltimore, Pittsburgh, Utah, and Bavarian Radio symphony orchestras; the Philadelphia, Cleveland, and Budapest Festival orchestras, and the New York Philharmonic, among others. Hahn continued her studies for three more years, delving into languages, literature, and writing, and received her bachelor's degree at nineteen. She spent four summers at the Marlboro Music Festival and another four in the total-immersion German, French, and Japanese programs at Middlebury College. She holds honorary doctorates from Ball State University and Middlebury College.
Hahn has released sixteen albums on the Deutsche Grammophon and Sony labels, in addition to three DVDs, an Oscar-nominated movie soundtrack, an award-winning recording for children, and various compilations. Spanning an extremely wide range of repertoire, including Bach, Stravinsky, Elgar, Beethoven, Vaughan Williams, Mozart, Schoenberg, Paganini, Spohr, Barber, Bernstein, Ives, Higdon, and Tchaikovsky, her recordings have received every critical prize in the international press and have met with equal popular success. All have debuted in the top ten of the Billboard classical chart.
Hahn's first Grammy came in 2003 for her Brahms and Stravinsky concerto album. A pairing of the Schoenberg and Sibelius concerti spent 23 weeks on the charts and earned Hahn her second Grammy. In 2010, she premiered her recording of Jennifer Higdon's Violin Concerto along with the Tchaikovsky concerto. Higdon's composition, written for Hahn, went on to win the Pulitzer Prize. In 2012, Hahn launched Silfra with experimental prepared-pianist Hauschka. The album was produced by Valgeir Sigurðsson and was entirely improvised by Hahn and Hauschka following an intensive period of development. Her latest album, Mozart 5, Vieuxtemps 4 – Violin Concertos, pairs concerti that have played an active part in her repertoire for more than 25 years.
Hahn is an avid writer, having posted journal entries for two decades on her website, hilaryhahn.com, and published articles in mainstream media. On her YouTube channel, youtube.com/hilaryhahnvideos, she interviews colleagues about their experiences in music. Her violin case comments on life as a traveling companion, on Twitter and Instagram at @violincase. In 2001, Hahn was named "America's Best Classical Musician" by Time magazine, and in 2010, she appeared on The Tonight Show with Conan O'Brien. Hahn was featured in the Oscar-nominated soundtrack to The Village and has participated in a number of non-classical productions, collaborating on two records by the alt-rock band ….And You Will Know Us By The Trail of Dead, on the album Grand Forks by Tom Brosseau, and on tour with folk-rock singer-songwriter Josh Ritter.
Thank you for making our 11th Annual Benefit, 'Hip Harp' a huge success!

THANK YOU to all of our Lyra Society patrons who attended and helped to raise over $20,000! It was a rousing evening of music and collaboration between Project Trio and Elizabeth Hainen. Heritage Philly provided the perfect setting and menu for a hip urban evening and the KB Experience made everything flow smoothly.









Past Benefits
'Harpn' Hoedown' 2015
We are deeply grateful to our ever-growing family of donors, whose loyal support has enabled the Lyra Society to reach this important anniversary. Because of their generosity, so many talented, young musicians have had the opportunity to enrich their lives with the study of the harp. We look forward to continued progress and to celebrating
many such milestones in the coming years! For more pictures click here.
9th Annual Benefit Concert "After the Rain"
Sunday 3 PM, May 18, 2014
Curtis Institute of Music, Gould Rehearsal Hall
1616 Locust, Philadelphia, PA 19103
215-625-0365
The Lyra Society presents:
Lauren Fadeley and James Ihde, of the Pennsylvania Ballet; Anna Marie Ahn Petersen, Viola and Elizabeth Hainen, Harp of The Philadelphia Orchestra; Pat Ciarrocchi, Host, Anchorwoman of CBS 3.
World Premiere by Andrew Hsu, Winner of the Costello Competition.
Musicians from the Curtis Institute of Music
Student Harpists from the Philadelphia community
Join us for the Lyra Society's premier annual musical gala to celebrate our students, while contributing to the development of new music and music education. Lauren Fadeley and James Idhe of the PA Ballet along with Director Elizabeth Hainen and bright young guest stars, will dazzle you in a lovely afternoon of music, dance and harp not to be missed!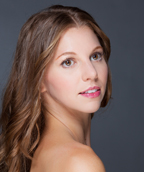 Lauren Fadeley was born in Orlando, FL, where she began her dance training at age four. She trained at the Orlando Ballet School and the School of Performing Arts in Florida, along with summer intensives at The Rock School for Dance Education and The School of American Ballet. In 2000 at age 15, after attending SAB for three consecutive summers, Ms. Fadeley moved to New York City to study there full-time.
Once completing a year at SAB, Ms. Fadeley was invited by Peter Martins to join New York City Ballet. While there, she performed in numerous works by George Balanchine, Jerome Robbins, Peter Martins, and Christopher Wheeldon. After two years with New York City Ballet, Ms. Fadeley decided to further her academic and dance education by attending Indiana University. While at IU, she performed principal roles in Serenade, Sonatine, The Nutcracker, Spring Waters, Cinderella, Who Cares?, Paquita, Napoli, and Allegro Brillante. In May 2007, she graduated Cum Laude with a Bachelor of Science in Ballet Performance with an outside field in Kinesiology.
In March 2011, Ms. Fadeley premiered as Odette/Odile in Christopher Wheeldon's Swan Lake. She was also one of fourteen Pennsylvania Ballet dancers who performed in the Academy Award-winning film Black Swan. She has appeared as a principal guest artist with Carolina Ballet at An Appalachian Summer Festival in Boone, NC in 2012 and with BalletX at the Vail International Dance Festival in 2012 and at The Joyce Theater in New York City in 2013. Ms. Fadeley was promoted to Soloist for the 2011-2012 Season and to Principal Dancer for the 2012-2013 Season. She is married to Principal Dancer Francis Veyette.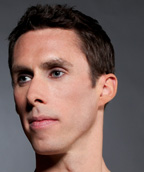 A native of Kent, Ohio, James Ihde began his ballet training at the Dance Institute of the University of Akron, where he studied for eight years. In 1993, he came to Philadelphia for a summer session at The Rock School for Dance Education. Upon completion, he was invited to join Pennsylvania Ballet as an Apprentice for the 1993-1994 Season. In 1995, Mr. Ihde joined the Corps de Ballet and was promoted to Soloist in September 2003.
 
During the 1996-1997 Season, Mr. Ihde received rave reviews for his featured role in Lar Lubovitch's Waiting for the Sunrise. Since then, he has danced featured roles in several ballets including John Cranko's Romeo and Juliet (Paris), Paul Taylor's Company B, Jerome Robbins' Interplay, Lubovitch's Concert Six Twenty-Two, Margo Sappington's Rodin, Mis En Vie, Matthew Neenan's Penumbra, Christopher Wheeldon's Polyphonia, George Balanchine's The Four Temperaments (Second Theme and Third Theme), the world premiere of Jorma Elo's Pulcinella, and Balanchine's A Midsummer Night's Dream (Demetrius, Theseus, and Titania's Cavalier).
 
Mr. Ihde's principal roles include Ivan in James Kudelka's The Firebird, the Pas de Deux in Wheeldon's After the Rain and Balanchine's Agon, the Black Couple in Jiří Kylián's Forgotten Land, Pas de Deux 1 in William Forsythe's Artifact Suite, and the title roles in Balanchine's Apollo and Ben Stevenson's Dracula.
Masterclass with Catherine Michel
February 8th, 2014, 2-4:30 pm
Curtis Institute of Music
Field Recital Hall
1726 Locust St.
$25 for participants, please make checks payable to the Lyra Society
To participate, please contact Lyra Artistic Coordinator Elizabeth to reserve a spot!
Free to observe!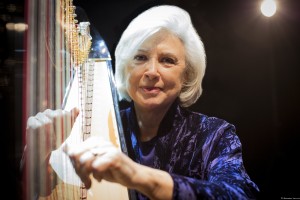 Catherine Michel was born in France, and began her musical studies on harp and piano with her mother. She graduated from the Conservatoire National Superieur de Musique de Paris at the age of fifteen under the tutelage of Pierre Jamet, and has competed in several international competitions, winning two Grand Prizes and one Gold Medal in Israel, Hartford and Paris. In 1970, Ms. Michel became a member of l'Orchestre National de France, where she performed under prestigious conductors including Leonard Berenstein, Karl Böhm, Seiji Ozawa, Mstislav Rostropovich, Sergiu Celibidache, and began her international career as a soloist.
In 1978, she was appointed as the solo harpist with l'Orchestre National of the Paris Opera, where she worked with even many more great conductors, such as Pierre Boulez, Zubin Metha, and Lorin Maazel.
Ms. Michel made her first recording for the Philips and Vox companies, including little known concertos by Castelnuovo-Tedesco, Gliere, Reinecke, Rodrigo and Villa-Lobos. She has also recorded famous works by Mozart, Boieldieu, Pierné, and Saint-Saens. Ms. Michel has also published a book about the literature of the harp in the 18th century.
She has performed numerous concertos, chamber music works, and recitals, and is now an acknowledged authority in the international harp world, and is known as the leading representative of the great French harp tradition. Ms. Michel taught the Hamburg, Detmold, and Zurich music schools, and at the Royal College of Music in London as their Prince Consort Teacher. She now gives master classes all over the world.