News
Lyra Society Announces new Executive Director
A Letter from the President of the Board, Robert Schwartz
January 29, 2018
Dear Friends of Lyra Society,
Thank you for steadfast support of this small but mighty organization. Last spring, Hilary Hahn, along with students from GLISSANDO! and Play On Philly, gave us an unforgettable performance as we celebrated our 12th year. You have played an essential role in our achievements and the Lyra Society is entering an age of success that Elizabeth Hainen could only dream about when she started the Lyra Society 13 years ago.
On behalf of the Lyra Board, I'm pleased to share exciting news about Elizabeth Hainen, Elizabeth Steiner, and Lyra's growth and direction. I'm also writing to invite you to save the evening of May 9, at Curtis, for Lyra's 13th-anniversary bash.
Elizabeth Hainen becomes Artistic Director and Founder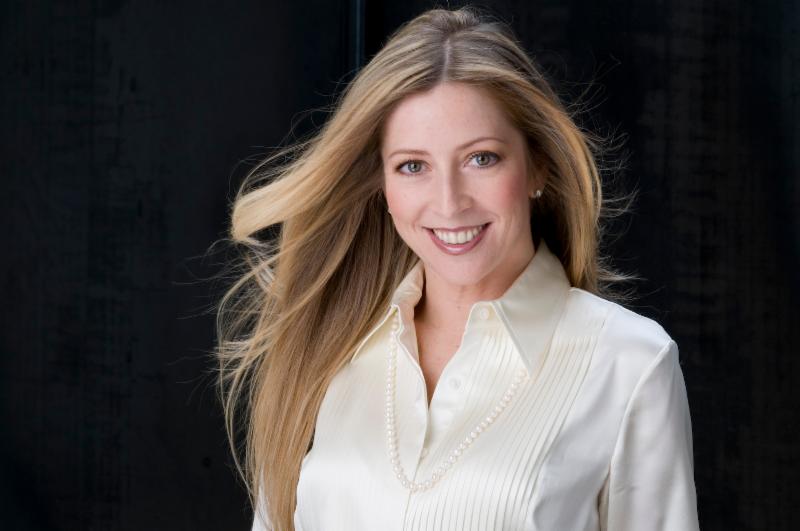 Elizabeth has been everything to the Lyra Society. As chief cook and bottle washer, she created a startup. Elizabeth took time from the playing and teaching the harp to learn Quickbooks, build and maintain relationships with the School District of Philadelphia, and keep the GLISSANDO! and Elizabeth Hainen Harp Colony plates spinning. Those are skills Elizabeth never imagined she would need when she began her spectacular career with the Philadelphia Orchestra. Elizabeth has been mentoring and teaching young harpists with a relentless, exhausting ardor.
Now that the Lyra Society has reached the solvent state of a mature organization, Elizabeth has decided to shift her role to more artistically serve our students and you, our patrons. Elizabeth is ready to spend less time on administration and more time on performing and teaching. The Board is delighted that Elizabeth has stepped into her new role as Artistic Director and Founder.
Elizabeth Steiner appointed Executive Director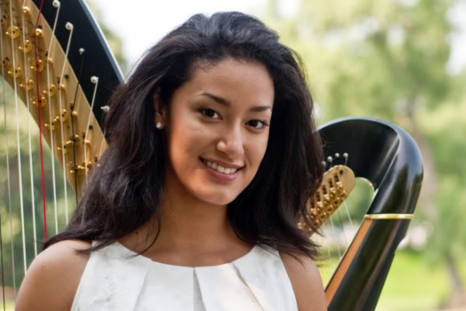 The Board has selected Elizabeth Steiner to be Lyra Society's new Executive Director. Elizabeth has been serving as Lyra's Director of Education while maintaining a busy concert schedule. As a Lyra Teaching Artist, Elizabeth has been teaching a weekly group harp class at Philadelphia High School for Girls, while providing private lessons at Central High and at the Kearny School. She also serves as the Harp Faculty of the Settlement Music School.
Elizabeth received her Bachelor of Music degree from the Cleveland Institute of Music. She received her Master's Degree in Harp Performance at Temple University. There, Elizabeth was awarded a scholarship to study under Elizabeth Hainen. Recently, Elizabeth has performed as principal harp with the Baltimore Symphony, Delaware Symphony, Lancaster Symphony, and Maryland Symphony. We are thrilled that Elizabeth is Lyra Society's second Executive Director.
This is a busy, fruitful time for the Lyra Society. Elizabeth Hainen, Elizabeth Steiner, and the Board of Trustees thank you for your enthusiastic support.
Sincerely,
Bob Schwartz
President, Board of Trustees
Lyra Society Receives a Major Gift from Gerry Lenfest
"We are incredibly grateful to Mr. Lenfest for acknowledging our successful work in the Philadelphia Schools. With his gift we were able to purchase 15 new student harps as well as establish a harp classroom program at Philadelphia High School for Girls commencing this January 2016. These new instruments will join the two concert grand harps previously placed there by the Lyra Society, making it achievable for any
student at Girls' High to play the harp." – Elizabeth Hainen, Director. A special thank you to Joe Kluger, WolfBrown Principal, for developing this proposal.
GLISSANDO Program to be in Central and CAPA High Schools for 2016!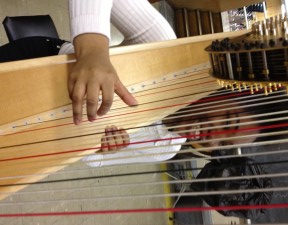 In a partnership created by Director Elizabeth Hainen, the Curtis Institute of Music Harp Studio and Lyra Society will begin teaching harp lessons for students of both schools, fulfilling the original strategy for GLISSANDO! Four students at each school will receive weekly private lessons with GLISSANDO Teaching Artists.
Saratoga Harp Colony Legacy to Continue at Curtis: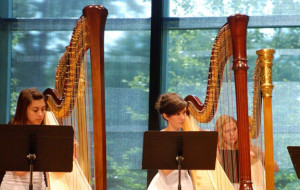 After 11 years of the Saratoga Harp Colony residing in Saratoga Springs, NY, the Curtis Institute of Music will now present the new Elizabeth Hainen Harp Colony, continuing a rich tradition that dates back to celebrated harpist Carlos Salzedo, founder of the Curtis Harp studio in 1924.
Along with exceptionally gifted harpists the Elizabeth Hainen Harp Colony will invite students from
Lyra's GLISSANDO! Harp Program and other urban music programs to participate as Jr. colonists.
March 24, 2015
Lyra Society featured in the Philadelphia Inquirer!
"Gerald Kolpan's new project lets nonprofits smile for the camera"

2011 Costello Award Recipient Michael Djupstrom receives Pew Fellowship
Congratulations to Michael Djupstrom who is the recipient of a 2014 Pew Fellowship from the Pew Center for Arts & Heritage, a multidisciplinary grantmaker dedicated to stimulating a vibrant cultural community in the greater Philadelphia region. Read more about him and the award here.
GLISSANDO program graduates are now successful college freshmen!
2014 graduate Michael Leggerie, former student of Maryanne Meyer at Girard Academic Music Program is now a freshman at San Diego State University, studying as a double major in Mathematics and Music Composition. Michael says describes how Lyra helped prepare him for college:
"Lyra allowed me to expand my versatility as a musician by teaching me how to play a beautiful instrument that I wouldn't have had access to without being in the GLISSANDO program. Lyra helped teach me diligence and patience in building technique that is essential in mastering harp and applies universally to every instrument I play."
Azhane Morris, former student of Elizabeth Steiner at Philadelphia High School for Girls, is now a freshman at Penn State University.